---
Heavenly Sweets prides itself on moist, clean taste, which is not overly sweet and combines it with our family secret signature home made frosting that is "as smooth as fondant."  Each batch of cake batter is hand made with meticulous care and every ingredient is weighed and baked by the owner.  Our baking process has been perfected over the years to ensure even baking with no over baked crusty edges.  Every bite, from the end to the center, is as good as the first.  Heavenly Sweets Signature butter cream is the "icing on the cake" so to speak.  Like our cake batter, each batch is weighed with hand picked ingredients and hand
made in smaller quantities to allow us supreme quality control.  We feel it is with up most importance that we provide each client with an awesome tasting cake, and we can guarantee them the same quality every time they return.
Click On The Title Below To View More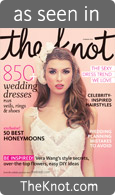 We are often told that our cake and desserts can not compare to any one else in the Indianapolis and outlying areas.  People are highly impressed with our varieties of cake flavors and fillings.  Once a person tastes our cake they never go back to pre made store bought cakes or even cakes from our largest competitors.
Heavenly Sweets is mainly known for our elegant and tasty wedding cakes and cute and fun special occasion cakes but in the past 2 years, we have expanded our line of sweet, delicious offerings to include: cupcakes, tortes, french pastries, sweet treats, and seasonal offerings.
Feature: